Introducing the world's best, most authentic, James Bond 007 Daniel Craig Lookalike . . . . Max Ryder.
Max has been performing as the world's best, most authentic and most booked Daniel Craig Lookalike since 2007 after too many people said, "are you sure you're not Daniel Craig?
Max has been on set with Casino Royale Bond girl Eva Green. He appears in Skyfall and spent five days on the set at Pinewood Studios not only with Daniel Craig himself, but Dame Judi Dench, Javier Bardem, Naomie Harris, Ralph Fiennes and Sam Mendes.
Max was booked as the picture double on SPECTRE for six and a half weeks on location in Austria, Rome and at Pinewood Film Studios.
Max can't confirm or deny if he is involved with No Time to Die, otherwise he would have to….you understand!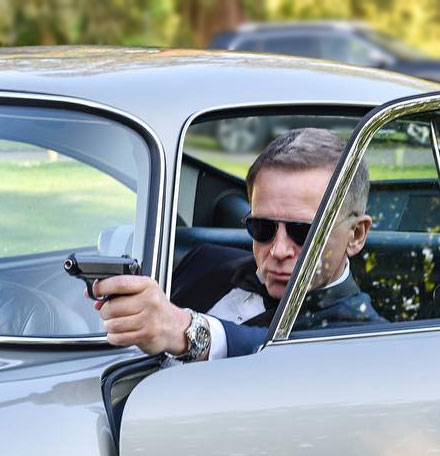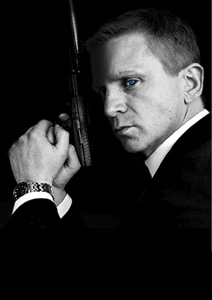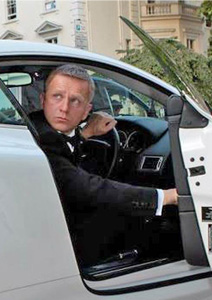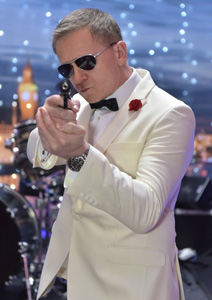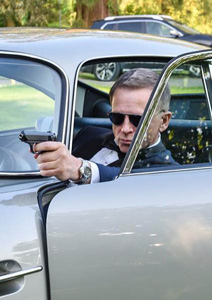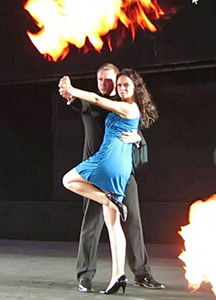 Max is the ONLY Daniel Craig Lookalike worldwide to have been booked as Daniel Craig's double.
Max's event photos aren't photo-shopped, what you see is what you get! Always check lookalike's social media to see what lookalikes really look like!
Max is based in London and is available for both UK and international events.
"Demand is high, so book well in advance to avoid disappointment."
Max is a member of the British actor's union 'Equity', with £10 million of public liability insurance. Max drives/rides cars and motorcycles, he even speaks a little Japanese!
Max appears with the UK's no.1 stunt team, the Stunt Action Specialists to provide a memorable fight scene that will leave you both 'shaken and stirred', Q The Music Show – The James Bond tribute Band, Shirley Bassey tributes, Bond villains, Bond girls, Bond props and Aston Martins – contact us for details. He has been in print, on the radio and TV and has appeared with Britain's Got Talent's The Chippendoubles.
When Max comes to your event, you can be assured that he will appear as stylishly dressed as Bond himself; Max will appear with authentic brands such as Tom Ford and Walther and a hand crafted luxury tuxedo.
Max is available for TV and film, product launches, store openings, award ceremonies, stand in/double decoy, Bond themed parties, corporate events, PR, meet and greet, mix and mingle, Bar Mitzvahs, photo shoots and all manner of private events. Max has worked for most of the Bond sponsors many times over and many of the world's top blue chip companies.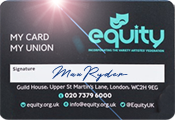 This is just a small selection of companies out of the 800+ Top Secret missions both corporate and private that Max has successfully 'accomplished', after all; 'nobody does it better' than Max.
Sony | Aston Martin | Jaguar | Land Rover | Heineken | Caterpillar | Activision | Adele | Olympus | Intel | McAfee | Siemens | Unilever | Proctor and Gamble | 007 Fragrance | BUPA | Mastercard | Royal Air Force | Royal Navy | The Police Service | Citibank | Deloitte | Legal and General | PwC | KPMG | Accenture | BGC Partners | McKinsey | Barclays | Nomura | Zurich | Capgemini | SAP | Axa | Lloyds | Prudential | Harvard University | Stowe School | University of York | University College Birmingham | Npower | Worldpay | TAG | Sheraton | Holiday Inn | Hilton | Crowne Plaza | Melia | Mercure | DeVere | Von Essen | Four Seasons | Best Western | Crown Aspinalls | The Ivy | Roche | Merck | Takeda | Smith and Nephew | Alliance Healthcare | Debenhams | Stibbe Law | Baker Tilly | Aippi | Symantec | NetApp | Oracle | Drager | Gerberit | Philip Morris | Dialaflight | Greggs | Regus | Jockey Club Racecourses | Thames RIB Experience | Citicruises | Vodafone | BT | EE | Sky | TalkTalk | AT&T | BoConcept | Rank Organisation | Next | Toni&Guy | Croudace | Phones4u | New Look | Park Resorts | Aker Offshore | Ladbrokes | Aspers Casinos | Grosvenor Casinos | Gala | Walkabout | Best of the Best Supercars | Lotus Cars | VW | Audi | Toyota | Citroen | Chrysler | Fiat | MG/SAIC Motor Corporation China | The Verve Rally | Avis | Budget | Purina | Britain's Got Talent's The Chippendoubles | Help For Heroes | Marie Curie | Guy's and St Thomas's Hospital Charity | Kids Out charity | Macmillan | The Lullaby Trust | Ronald McDonald House Charities | Bliss | Sports Traider | The Edinburgh Hospital for Sick Children | Care Highway International | Homestart
– DEBRIEFING –
I wanted to take the time to thank you very much for providing such great assistance, and a smooth and professional Daniel Craig lookalike service at our Annual Recognition Awards last Friday. The time and attention you gave to our team event was greatly appreciated by myself and my HR Team and your help and support to make the event a success was invaluable. I have had great feedback from the teams that they all enjoyed the party very much, which is a great credit to you all and thank you for being so accommodating during our filming schedule.
A HUGE thank you for Friday night. The guests absolutely loved having you there. We were delighted with your professionalism and it was a real treat to have you announce the winner of our casino entertainment at midnight.
Just a little note to say thank you so much for last nights event! You were fantastic and it was wonderful to have you on the red carpet, all our guests were thoroughly impressed.
Just want to say a massive thanks to you for your work with us at TFS conference.
Our feedback was all very positive with comments like "great acting" and loved the Bond! We scored 4.9 out of 5.00 – Fantastic!
Just a quick note to say what a brilliant job Max did on Saturday evening at the Regus Awards Party.
He was definitely a dead-ringer for Daniel Craig, took the time to understand the nature of the party, the names of the key clients and the background to the Regus business. He also really got into the spirit of the red carpet, creating wonderful photo opportunities and delighting the guests. We have some wonderful photographs, which I will forward to you in due course.  Please pass my personal thanks to Max. He was absolutely charming and very professional throughout the evening. Many thanks
Just wanted to say a big thanks for helping make last night a huge success. You were professional and friendly and helped make all of our guests feel welcomed. We would certainly recommend your services.
The Plasmor Team would like to thank you heartily for your considerable efforts. You managed to execute the "plan" brilliantly – and I do love it when a plan comes together! Indeed the icing on the cake was the best stand award. We all enjoyed working with you and acknowledge your professionalism, hard work and patience; 'MISSION ACCOMPLISHED'
Max was the perfect addition to our James Bond themed event. He had the Daniel Craig looks, the charm and even the gun – the best lookalike I've ever seen!
I found Daniel Craig Look Alike via searching the internet and at that time remained cautious in making a booking via email which if did not work out would absolutely destroy a main feature of our party. All I can say is Daniel Craig Look Alike is a true professional, he communicated well and delivered on his promise and I would not have any hesitation in recommending him to anyone.
Just wanted to thank you again for your great contribution to Saturday's success. You were a huge hit with the adults and kids and I keep getting comments about what a "super guy" you were/are!! I was so grateful to you for staying 'til the bitter end – didn't expect that at all and it was an added bonus. You were just great!
I just wanted to say thank you so much for all you efforts last Saturday. As you are aware very few people knew you were coming to my party and it was great fun watching their reactions. You have been the talk of Swanley ever since. So many people have said how charming and easy to talk to you were, with which I whole heartedly agree. I also know you stayed way after you allotted time. I had a most memorable evening made extra special by you presence.
Thanks again. Wishing you all the very best.
We booked Max for a Casino Royale themed event in the summer and were extremely happy with his services. Not only did he look the part, he was also a pleasure to deal with and extremely professional. I would not hesitate in recommending him to anyone holding any Bond-themed event"
We met Max at our friend's son Bar Mitzvah in Cheshire in January 2017 and were very impressed by his professionalism as well as by his likeness to Daniel Craig! He was exceptionally kind to our son who has learning disabilities.
Your assignment was a total success, mission accomplished. Thank you so much, we all had a great evening, we think it was the best party. You were so good at keeping people entertained. So many guests thought you were the man himself, credit to you. Thank you again.
You really made the evening and everyone loved you.
I cannot thank you enough for all your hard work at the ball on Saturday. You were amazing!!! You really made the night so special and everyone had so much fun meeting you and posing for photos.
Thanks again for your excellent performance as Daniel Craig AKA James Bond. Your professionalism really shone through making all our shoots run much more smoothly than expected. We really appreciate you going above and beyond what was expected. We have footage Daniel Craig himself would have been proud of!Please feel free to quote me!
Thanks so much for last night. You were a super hit!
Contact the World's No. 1 Daniel Craig Lookalike and Bond movie double